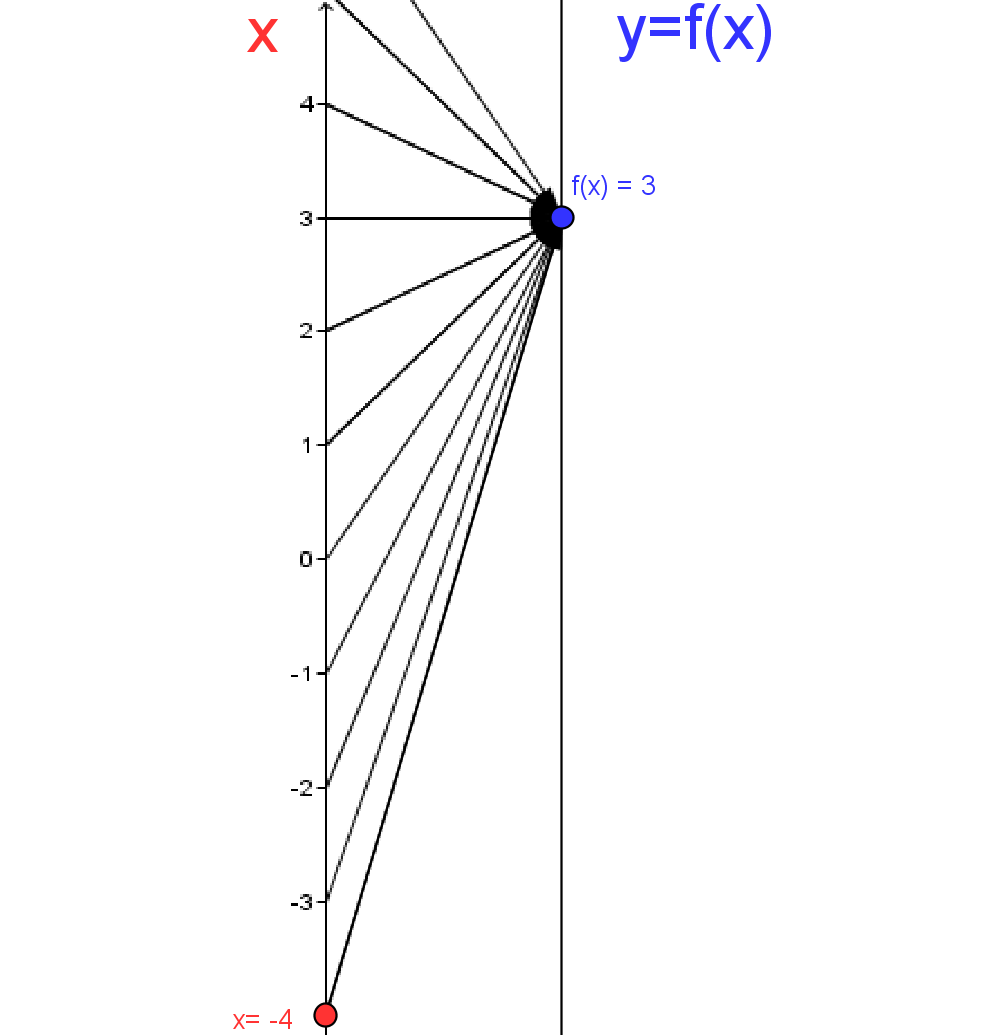 Example LF.1.0 :$f(x) = 3$. "Constant value": $3$
The arrows in the mapping diagram all end at the same point, $3$.
Motion Interpretation: If $x$ is time and $f(x)$ is the position of an object on the target axis at time $x$, then the object is not moving. The object is stationary.